Art Gallery
Gallery for every artist in the world. All are invited to showcase their artwork.
Just email us at mailtosoundpitara@gmail.com for presenting your art in soundpitara.com.
---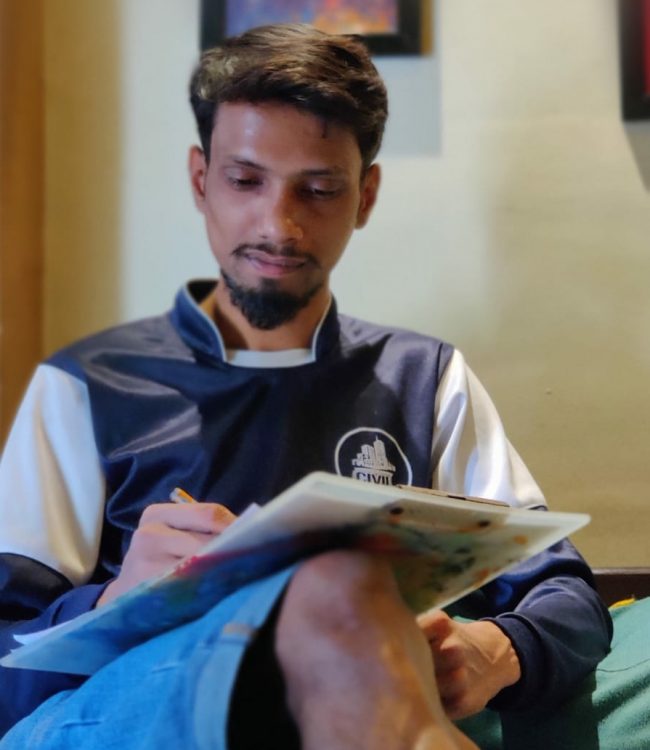 Nitish More – Artist
Hi,

I'm Nitish Prabhakar More, a self-thought artist from Jogeshwari, Mumbai.
I'm comfortable with posters, acrylic, oil, pencils media.
Also exploring new painting media.
I do customized work and always welcome new experiments.
Some of my sketches and paintings
---
Aarti Turate – Mehendi Artist
Hello, I'm Aarti Raghunath Turate.
So education-wise I'm a Civil engineer. But I'm so passionate about art. I love to do canvas painting, wall painting, glass painting. Also, I'm a professional Mehendi artist. I do take Mehendi orders for every event. So basically I'm exploring the art in every way.
Art makes me happier than pretty much anything else.

Few of my Mehendi Art
---
Ankita Pisat – Artist
I'm Ankita Pisat from Mumbai(Goregaon).
I'm practicing my artwork for the last 8 years.
Though I am focusing on my color strokes and lines to improve in my portraits and sketches.
I have tried doing many other arts with oil pastels, oil paints, paintings, pen drawings, etc.
Few of my sketches and paintings